Please join us on March 23rd for the Love Heals Forum—an important conversation on the issues surrounding human trafficking in Utah. Thistle Farms founder Rev. Becca Stevens, trauma informed care specialist Dr. Corey J. Rood, trafficking survivors, and Utah experts will discuss solutions and best practices to lift women out of trafficking, violence, and exploitation. Learn what we can do to empower these women to heal, find work, and become self-sustaining members of community.
Friday, 23 March
9 am – 5 pm
Episcopal Church Center of Utah (ECCU)
75 South 200 East
Salt Lake City, UT
Price: $25 includes a continental breakfast and lunch
JLSLC Members please log in to reserve your spot.
If you have any questions, please contact the event chair, Terry Palmer via e-mail at terry@childrescueassociation.org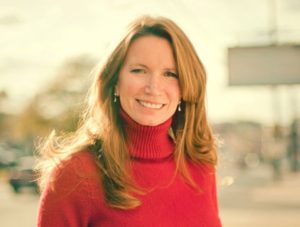 Keynote Speaker
Becca Stevens, Magdalene House and Thistle Farms
"A Call to Action"
Becca Stevens is an author, speaker, Episcopal priest, social entrepreneur, founder and president of Thistle Farms. After being abused at age 5, she longed to open a sanctuary where women who had experienced trafficking, violence, and addiction could find a loving community. In 1997 she opened Magdalene House, welcoming the first five women home. Twenty years later, the Thistle Farms organization continues to welcome survivors with housing, medical care, therapy and education for two years. And it helps employ more than 1,800 women worldwide, with a national network of more than 40 sister communities. Becca Stevens was named Humanitarian of the Year by the Small Business Council of America, inducted into the Tennessee Women's Hall of Fame and featured in the PBS documentary: A Path Appears. Her newest book, Love Heals, was released in September of 2017.
Presenter:
Dr. Corey J. Rood, Faculty Member with the Center for Safe and Healthy Families at Primary Children's Hospital
"The neurobiology of trauma: Caring for victims of trafficking"
As a child abuse pediatrician, Dr. Rood's  work focuses on the diagnosis, care, and management of potentially abused and neglected children. Dr. Rood's clinical and research interests and expertise include commercially sexually exploited children (CSEC) including human trafficking, both international and domestic. Dr. Rood's research endeavors include recent studies on sexting and online sexual solicitation exposure amongst adolescents with suspected sexual abuse, and human trafficking screening of adolescent patients.
Dr. Rood is an active member of many professional organizations, including the American Academy of Pediatrics, its Section On Child Abuse & Neglect, and the Ray Helfer Society. He recently spent three years as medical representation on Ohio's Human Trafficking Task Force and is now a medical representative on Utah's Trafficking in Persons (UTIP) Task Force and Co-Chair of the UTIP Medical Subcommittee working to address the needs of Utah's exploited and trafficked persons.
Panel Discussion 1: "The Reality of Trafficking in Utah"
How do we better serve the victims of trafficking in our community? Learn what medical providers, human trafficking advocates, the police department, and outreach teams are seeing in Salt Lake City in terms of human trafficking, prostitution and addiction. They'll discuss what's happening in our community today, the steps they're taking to help these woman, and the biggest obstacles standing in the way.
Panel Discussion 2: "Survivors Speak Up"
Hear the stories of human trafficking survivors and how they found their way to safety, healing, and empowerment. Learn what their turning point was, what worked for them, and what their hopes are for other victims of trafficking.
Full Agenda:
9:00-9:30     Check In
9:30-9:35      Welcome by Rev. Cannon Mary June Nestler
9:35-10:30    Trauma Informed Care-Dr. Corey Rood
10:30-10:40  Break
10:40-10:50  Comments by Councilwoman Erin Mendenhall
10:50-11:50   Introduction of Panel
11:50-12:15    Lunch & Tea service
12:15-12:30   Comments by Salt Lake County Mayor McAdams
& introduction of keynote speaker, Rev. Becca Stevens
12:30-1:15     Tea, Lunch, & Rev. Stevens. How Love Heals Your Body
1:15-2:00       Book signing by Rev. Stevens and shopping opportunity
of Thistle Farms products
2:00-3:15      Survivor's Panel
3:15-3:30      Comments by Salt Lake City Mayor Biskupski
3:30-4:30     Keynote speech from Rev. Stevens
How Love Heals a Whole Community
This event is sponsored by: