Please join us on March 23rd for the Love Heals Forum—an important conversation on the issues surrounding human trafficking in Utah. Thistle Farms founder Rev. Becca Stevens, trauma informed care specialist Dr. Kathy Franchek-Roa, trafficking survivors, and Utah experts will discuss solutions and best practices to lift women out of trafficking, violence, and exploitation. Learn what we can do to empower these women to heal, find work, and become self-sustaining members of community.
Save this date in your calendar and check back here for more details about registering for this event. If you have any questions, please contact the event chair, Terry Palmer via e-mail at terry@childrescueassociation.org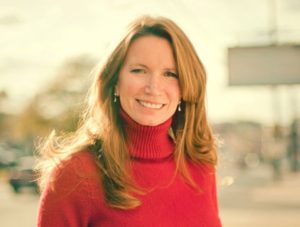 Keynote Speaker
Becca Stevens, Magdalene House and Thistle Farms
"A Call to Action"
Becca Stevens is an author, speaker, Episcopal priest, social entrepreneur, founder and president of Thistle Farms. After being abused at age 5, she longed to open a sanctuary where women who had experienced trafficking, violence, and addiction could find a loving community. In 1997 she opened Magdalene House, welcoming the first five women home. Twenty years later, the Thistle Farms organization continues to welcome survivors with housing, medical care, therapy and education for two years. And it helps employ more than 1,800 women worldwide, with a national network of more than 40 sister communities. Becca Stevens was named Humanitarian of the Year by the Small Business Council of America, inducted into the Tennessee Women's Hall of Fame and featured in the PBS documentary: A Path Appears. Her newest book, Love Heals, was released in September of 2017.
Presenter:
Dr. Kathy Franchek-Roa, Assistant Professor of Pediatrics, University of Utah School of Medicine
"The neurobiology of trauma: Caring for victims of trafficking"
Dr. Kathy Franchek-Roa is leading the way in providing a trauma-informed, best practices approach to identifying and intervening with patients who are victims of abuse, neglect and exploitation—including human trafficking victims. She chairs the University Hospital and Clinics Domestic Violence Committee, which has been integral in the University of Utah's transition into a trauma-informed care system which recognizes the signs and symptoms of trauma in clients, families, staff, and others involved with the system; Responds by fully integrating knowledge about trauma into policies, procedures, and practices; and. Seeks to actively resist re-traumatization
Dr. Franchek-Roa is also Chair of the Healthcare Work Group for the Utah Domestic Violence Coalition and serves as Co-Chair of the Utah Trafficking in Persons Task Force medical committee, which identifies and intervenes with victims in healthcare settings across the state.