March Madness: Big Gay Fun Bus to Wendover "Tardi Mardi"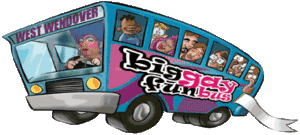 Featuring Matrons of Mayhem and a rowdy busload of gay, lesbian, bisexual, transgender and friendly straight gamblers looking for a great time!
Take a shot every time someone says "I can't believe she just said that!" and you'll be ready to hit the slots in West Wendover.  We'll throw seven bucks in free play at you, some lucky bucks and a complimentary drink ticket when you get there to get you started. You can head on over first to the incredible brunch buffet at the Montego Bay or Rainbow casinos, or wait until the prime rib dinner buffet – it's all included with your ticket.
This charity fundraiser has become a favorite fun event for gay and straight riders alike. Find out what all the talk is about. We leave from the Club Try-Angles parking lot at noon and will get back around 9:30pm. Stop in and tell Gene thanks when we get back.
Tickets are $25.99
Club Try-Angles
251 W 900 S
SLC, UT
Registration for this event is now closed.
Please join us for another March Madness event!