Organic Vegetable Gardening Webinar with Wasatch Community Gardens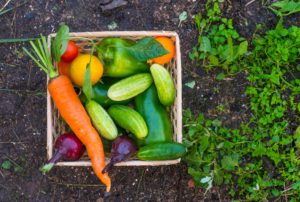 Gardening Season is almost here! We are partnering with Wasatch Community Gardens to offer an on-demand webinar. It's a two-hour class that you can watch on your own time. This class is designed to help get you started growing some vegetables, whether it's on a balcony or patio, in raised beds, or an in ground garden. We'll touch on the basics of soil, fertilizer, and crops, with a deep dive into how to start a new garden and which crops to plant when. We'll be taking a full-year perspective with an emphasis on succession planting, so that you'll come away with an understanding of how to grow food along the Wasatch Front 12 months a year.
Price is $17 with a 15% discount for the Junior League of Salt Lake City: ORGGARD15
This code is valid through 4/30/2021. You can view the webinar any time after purchase.
When moving through the registration form, simply enter the discount code where noted in the "Event Fees" section. Then click "Apply." Immediately underneath, there is a section titled "Workshop Fee," and participants should choose "Individual" rather than "Community Gardener".