Utah Women Unite – Women's March on the Utah State Capitol
Utah Women Unite exists to protect and advance the rights of all Utah women and girls, including Utah's marginalized groups, women of color, LGBTQIA+ individuals, women of all abilities and from every financial status.
We seek to unite as an inter-sectional collective to address the political, legal, and cultural problems faced by Utah women and to elevate the status and dignity of all people.
Some key issues:
Racial injustice
Gender wage gap
Access to healthcare
Reproductive justice
Sexual assault prevention
Violence against women, including domestic violence
Human trafficking
Comprehensive sex education
You may have heard about Women's March on the Utah State Capitol via Facebook or word of mouth. Maybe this is your first time hearing about the March. Either way, if you'd like to attend, we'd like to organize a group and walk together.
Meet at City Creek Park at 2pm (corner of State Street and 2nd Ave) Rally at the Capitol Rotunda at 3pm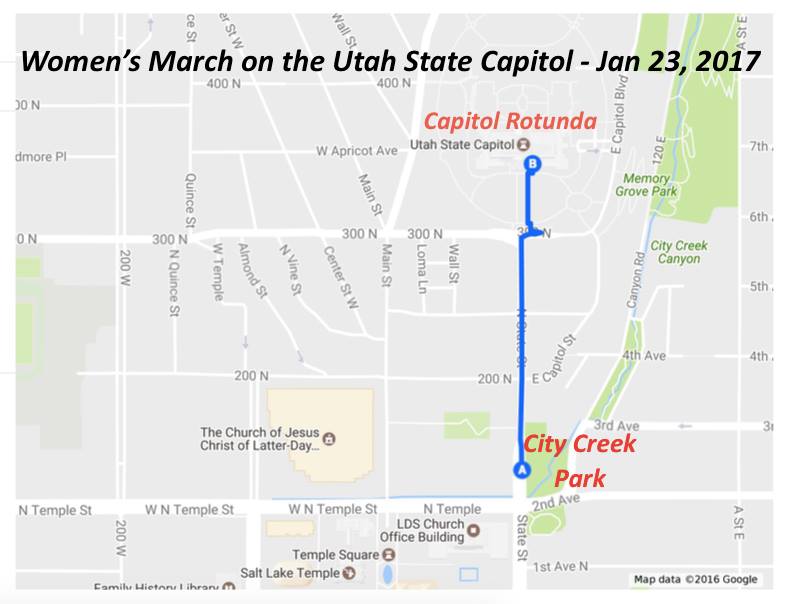 RSVP here to let us know you'll be joining us!
You can email utahwomenunite@gmail.com with any questions.