'Virtual' Clean Your Curb Weekend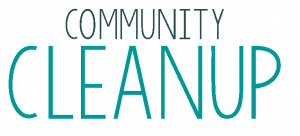 Earth lovers & neighborhood walking enthusiasts, let's join together this weekend to give our favorite outdoor spots some TLC!
This 'event' is labeled as a virtual one because participation is on your time and agenda! All you need to do is set aside some time to clean up litter/trash in a place that you've noticed needs some attention. I don't know about you but the pandemic has 1) stimulated more of my time being spent outside and 2) left a noticeable mark on the earth with the accumulation of used face masks that end up on the streets. Between that and normal litter control, a spring cleanup could do us some good!
Social media participation is highly encouraged during the weekend! Use the Facebook event and hashtag #cleanyourcurbSLC to share pics of your garbage haul, before and after shots of the location, pics of you and your cleanup crew, etc. Grab a friend, a partner, your dog, your friend's dog, team up with another Junior Leaguer … the options are limitless! Just be sure to mask up and stay socially distanced during the activity.