5 Things to Know About Women Helping Women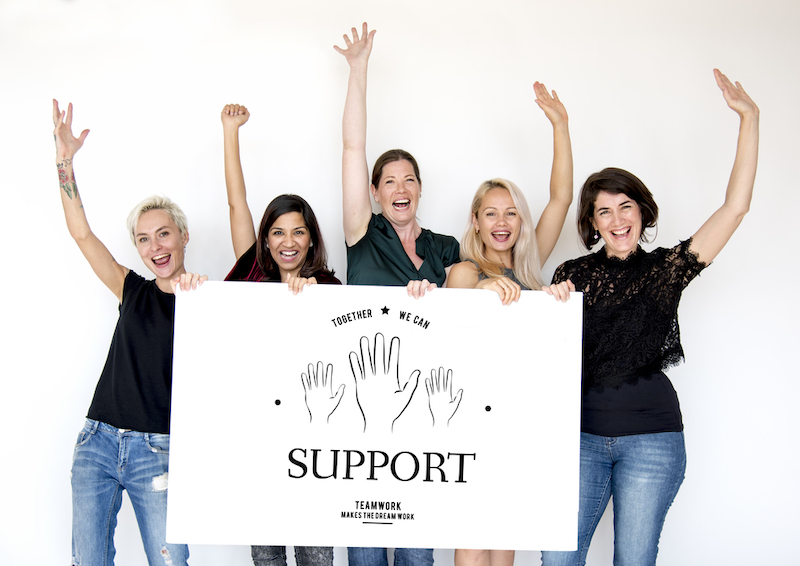 Junior League of Salt Lake City's Women Helping Women Boutique is an ongoing project in which we seek to assist women entering the workforce by providing them with free business attire. Our volunteers collect, prepare, and distribute donated professional clothing in our local boutique. We have helped more than 17,000 women since the program launched in 1996.

We are extremely proud of all that Women Helping Women has accomplished over the last 23 years. We realize the project has played a significant role in helping women get established in the workplace. And in so doing, we have helped women establish their places within the community and helped them support their families.

Would you like to learn more about the Boutique? If so, feel free to contact the JLSLC at your convenience. In the meantime, here are five things to know about Women Helping Women:
 1. Volunteers Are Always Needed
As an almost entirely volunteer-run organization, the JLSLC is always in need of volunteers to lend a hand. We can always find a place for individuals looking to lend their time and talents toward making a better community for everyone. We are also willing to put groups of volunteers to work. Maybe your company would like to donate some time? Our Boutique serves women, and in order to provide them a safe and supportive environment, we only allow women to volunteer during Boutique hours with our clients. However, we need all types of volunteers to sort clothes or go shopping for needed items.  Click here to see the July schedule and sign up for a shift!
 2. Clothing is Always Needed
The Women to Women program allows each client to receive up to nine complete outfits annually. This allows clients an opportunity to acquire seasonal clothing instead of relying on just one or two outfits year-round. As you might expect, this requires an awful lot of clothing. As such, we are continually in need of donations.
You can donate clothing you no longer need or new items you have purchased. As a business owner, we welcome any effort you might make to purchase and donate women's business clothing. The more clothing in our boutique, the more women we can assist.
  3. New Clothing Empowers Women
You might be tempted to think that there is not much to new clothing other than giving women a few new outfits to wear. In reality though, new business attire actually empowers women entering the workforce. New business clothing gives them the confidence they need to get back to work after a long layoff or get into the professional workforce for the first time. Many women are coming to the Boutique out of crisis and trauma situations, and it is visible how their demeanor and confidence changes when they put on a new outfit.
An empowered woman is free to be the best she can be. We are empowering women in Utah to pursue their career dreams without having to worry about how they are going to afford the clothing necessary to start work. A new outfit might not mean much to an established professional, but it means everything to a woman just getting started. We are also seeking new items that we don't allow to be given second-hand, such as bras, panties, makeup, and hair products.
 4. It's about Giving Back
From the perspective of volunteers and those donating clothing, Women Helping Women is really about giving back to the community. And let's face it, giving back is something we should all be making a conscious effort to do.
Salt Lake City is a wonderful community that affords most of us a tremendous number of opportunities. Most of us have done very well thanks to everything this community has to offer. The Women Helping Women initiative is one way for us to give back. Your participation means you are giving back as well.
 5. The Need is Always Present
In closing this post, know that the need for this Boutique is always present. We envision a day when Women Helping Women is no longer necessary. Until then however, JLSLC is committed to continuing our efforts on behalf of women in need. We could sure use your help in meeting those needs.