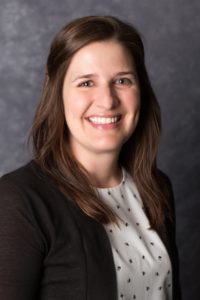 As we enter a new decade, it's inspiring to reflect on the 88 years of impact the Junior League of Salt Lake City has had on empowering women and children in our community. Though our 3-year Legacy Project, we are learning about our past projects and focus areas all while looking toward our future. We have been digging through archives and learning about social issues that were facing our community. It's been fascinating to not only to engage with our past projects, but also understand why the JLSLC chose to focus on these community needs.
We are a forward thinking and strategic organization and we will continue to evolve to remain a relevant organization in our community and to our members. We are an organization not only to serve our community through our projects, Women Helping Women and CARE Fair, but also to serve to empower our members through trainings and professional development. While we continue to remain relevant in our community, we want to make sure we remain a resource for women to practice skills, grow confidence and become effective leaders.
This past fall we completed a member wide survey to aid in the strategic direction of our League. We asked questions such as what keeps you involved in the League and how effective does the League meet your expectations. With these results, we will be able to measure our progress as we continue to focus on making the membership experience positive and engaging.
To aid in the membership experience, we are excited to be one of the first leagues to launch the Placement Launching Tool this spring. While each league placement helps to develop different skills, this tool will allow each member to understand the time commitment and skills that will be developed within each committee. We are determined to change the mindset from filling committee vacancies to effectively aligning members to meaningful league work.
The value of the League is unique to everyone and as your board we will continue to provide opportunities for community engagement and personal growth. Thank you for your continued dedication to our League as we continue to grow together.
Together, We Got This!
Kristin Gelegotis
president@jlslc.org
Junior League of Salt Lake City President
2019-2020