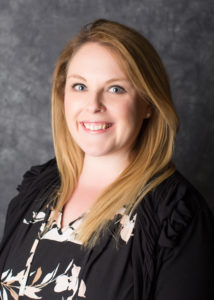 Here at the Junior League of Salt Lake City, we are women of passion.
We are passionate about making the Salt Lake community better for present and future generations through service to the under-served. This is proven time and again throughout our 86-year history, where we helped establish many of the most well-known nonprofit organizations in the city. We recognize that only through collaboration can we really make a positive change in our community. With our multitude of committed, trained volunteers, the Junior League has been at the forefront of social issues no one else wanted to touch for decades. Today, we serve the community in several ways:
This year, we host our 26th Annual CARE Fair, Utah's largest free health care event. With help from generous sponsors and amazing partnerships, we turn Horizonte Instruction & Training Center into a hospital for two days every July. We provide a variety of services, like physical exams, women's services, dental cleanings and exams, immunizations, and various screenings. More than 50,000 people have benefited from our services over the last 25 years.
When a woman is leaving a bad situation, she often doesn't have the time or resources to take work clothes with her. Sometimes she doesn't own any work-appropriate attire. That's where our Women Helping Women Boutique comes in, offering 9 free professional outfits, undergarments, and hygiene items to women who are entering the workplace and transitioning toward self-sufficiency.
Our newest project is Fighting Human Trafficking. Here in Salt Lake, we are just now getting information on the scope of how many individuals are modern-day slaves through labor & sex trafficking. We work with other organizations to help educate others on the signs of this, as well as providing services for survivors of the world's fastest growing vice industry.
We are passionate about empowering women by training them to be leaders in their community and their own lives. Each of our members receives several training opportunities throughout the year that not only serves to enable her to lead within the League, but she receives skills that will help her better her career, financial situation, and home life.
We are grateful to the many sponsors, donors, partners, family, and friends who help us in our endeavor of "Empowering Women by Building Better Communities." I am excited to continue moving this organization forward so that Junior League of Salt Lake City always remains a relevant and impactful piece of this community.
Together, we are unstoppable.
Cindy St. Clair
president@jlslc.org
Junior League of Salt Lake City President
2018-2019