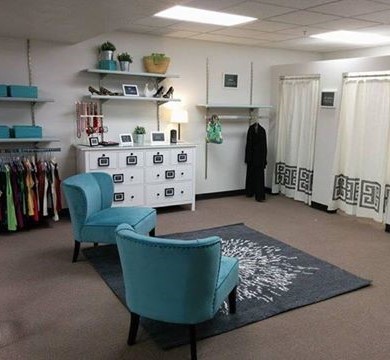 Women Helping Women (WHW) is a project in which Junior League volunteers collect, prepare, and distribute donated professional women's clothing. These clothes are given to women entering the workforce and who are in transition towards self-sufficiency. Clients are referred to the project by government and social service agencies. Women Helping Women has served over 17,000 women since 1996.
INFORMATION FOR CLIENTS:
The Boutique will be open for clients on Saturdays from
10:00a-12:00p
We will be closed on July 2nd and July 23rd
When You Arrive:
Government-issued ID will be required every time you visit the Boutique
Men and children are not allowed in the Boutique
All clients will receive 9 complete outfits for the year. This will be tracked in our records, so you can return to pick out seasonally appropriate clothing
Women Helping Women Boutique volunteers can assist you in selecting the perfect outfit for your professional situation
If you have any questions on the new process, please reach out through email whw@jlslc.org or call (801) 328-1019.
Due to the ongoing COVID pandemic
Masks are required and social distancing will be enforced.
It is first-come, first-served.
Depending on demand, we may not be able to accommodate every client.
DONATIONS
We accept current seasonal items.
business casual clothing
shoes
bags and accessories
toiletries (new only)
bras (new only)
REMOVE ALL HANGERS. WE DO NOT ACCEPT THEM.
Donations can be dropped off during our Administrative Office hours which are:
Monday-Thursday
9:30a-1:30p
Donations CANNOT be left outside the bins or they will be stolen.
If you would like to become a referring agency, click on the link below to fill out the request form.
Request to be a Partner Agency Form
Women Helping Women is supported by the following Sponsors.