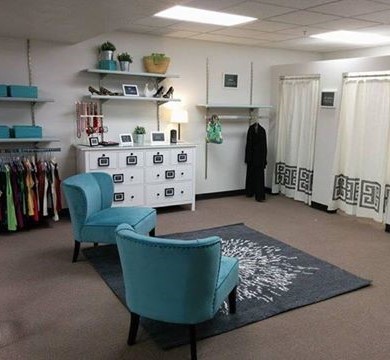 Women Helping Women is a project in which Junior League volunteers collect, prepare, and distribute donated professional women's clothing. These clothes are given to women entering the workforce and who are in transition towards self-sufficiency. Clients are referred to the project by government and social service agencies. Women Helping Women has served over 17,000 women since 1996.
WHW CLIENTS please note the boutique will be CLOSED
Saturday, July 22nd 2017.
Not a member of the League but still want to help?  We'd love to have you join us as a volunteer in our boutique.
Click here for July opportunities
Click here for August opportunities
If you would like to be a referring agency, click on the link below to fill out the Referral Request Form and email or mail the completed form to us.
WHW Agency Referral Request Form 2017
Work-appropriate clothing donations for Women Helping Women can be made during JLSLC Office Hours at the front door or they can be dropped in the 24-hour Women Helping Women Donation bin, located outside of the front entrance to the JLSLC building at 526 E 300 S, Salt Lake City.
CLIENT HOURS:
First Tuesday of the Month: 9 am to noon
All other Tuesdays: 5:30 pm to 8:30 pm
Saturdays: 10 am to 1 pm
For more information about Women Helping Women please call 801-328-1019 ext.1 or email whw@jlslc.org
Women Helping Women is supported by the following Sponsors.