Virtual Cooking Class – Greek Chicken with Roasted Vegetables over Quinoa
New Year, New You! Join us for a virtual cooking class with Chef Lindsey Imber to start off a healthy 2021!
Chef Lindsey will be instructing us on how to make Greek Chicken with Roasted Vegetables over Quinoa. This can be made as a meal prep for during the week or enjoyed that night. Chef Lindsey will also discuss healthy nutrition habits and hold a nutrition Q&A.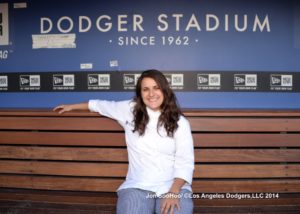 Lindsey Imber is a classical trained Chef who studied Culinary Arts at Johnson & Wales University. After nearly a decade of working in restaurants and cooking for sports teams, she wanted to figure out how she could help people with her love of food. She has since received her graduate degree in Nutrition and Integrative Physiology from the University of Utah and is currently working as a clinical dietitian at the U of U hospital. Through her passion of food and knowledge of nutrition, she is able to help patients find happiness and health in every bite of food they take.
Ingredients NOT provided. Once you sign up, you will receive the shopping list for items needed to prepare the dish.
Registration: $20